Werken bij The Good Spice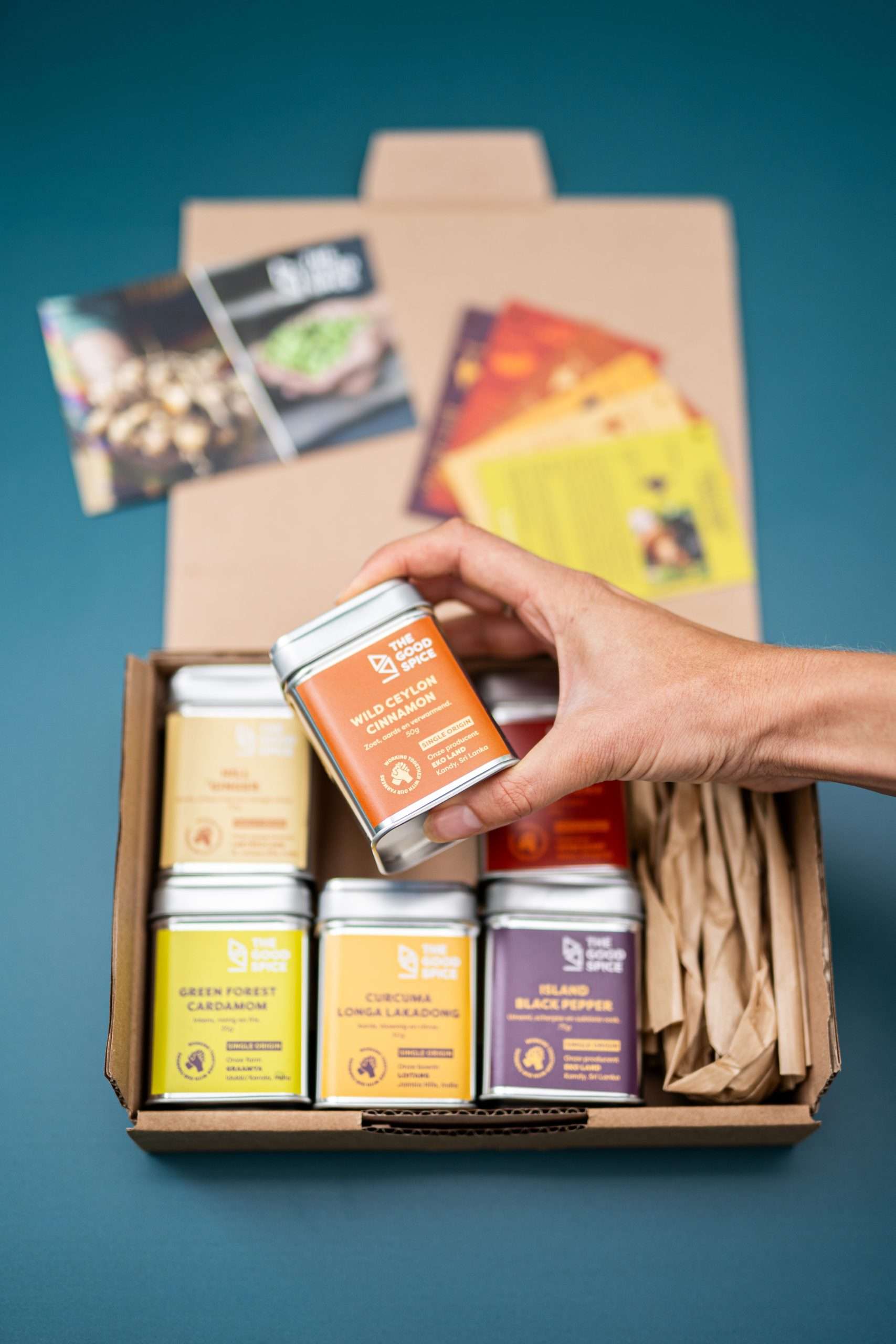 Onderzoek doen en meteen in de praktijk brengen! Wij zijn op zoek naar een stagiaire voor een heel tof project.
Ben je analytisch maar ook hands-on, hou je van eten (en koken), werk je het liefst bij een bedrijf die een positieve impact maakt en zoek je een stage/onderzoek plek? 
Een beschrijving van de vacature vind je hieronder. De tekst is in het Engels, omdat we internationale studenten ook een kans willen geven om te solliciteren, maar als je jouw stage/onderzoek in het Nederlands wilt doen is dat alleen maar fijn voor ons! 
The Good Spice is looking for an intern – Come change the spice trade with us! 
The challenge: The Good Spice tells stories. About spices, about spice traders, about the supply chains and about food systems. We want to share recipes, engage people with spices and motivate them to make better choices and cook more often with spices. To engage people and make them our ambassadors, we want to create an online community where we can offer this engagement. 
The question is: would people participate in an online community like this? And what would be the best way to establish this community? What kind of content and exclusive offers do we share within this community?
Or in other words: how to build an online community for The Good Spice? 
Sub-questions: 
What is the best target audience for an online community?

What is the best way to reach our target audience? 

Why would people want to spend time at our community? 

What makes our content unique and relevant? 

When is an online community successful? 

What would be a good name for the community?

What would be a good platform to host the community? 

What would be a good strategy to launch the community? 
About us: The Good Spice is Netherlands first direct trade supply chain. We know our farmers personally. We know how they work and make sure this matches our guidelines. All of our spices are chemical- and pesticide free and farmers get a fair price for their produce. We offer our consumers the highest quality of spices on the market. 
Duration of the internship: open to discuss. 
Start: as soon as possible
What we expect from you: you'll define research questions in line with our challenge and write a research proposal. You will also conduct your research and write a proposal for us. Ofcourse, we will give you guidance where needed. 
After this, we would like you to implement this proposal together with you. So your research will not end on a shelf, but will be put into practice directly. 
Experience: 
We don't expect a lot of experience but we are looking for the following: 
Interest in food systems and food

Interest in learning more about spices

Theoretical knowledge of communication/marketing or doing (field) research

Proactive/doer: you don't wait for people to tell you what to do and if you need help or disagree with something you will let us know. 

You get energy from not only finding answers but also get the opportunity to put them to practice. 
What do we offer: 
Working for a pioneering company in the food sector. 

Working for a company that makes a positive impact.

Learning a lot about spices and their origin. 

Colleagues with whom you can talk a lot about food and who like to eat a lot of good food.

Colleagues that are devoted to helping you in your research. 

We are a small team so your input will be taken seriously and you can really make a change within our company

An office in Leiden where you can work but also work remotely. We prefer you work from the office at least one day a week. 

Financial compensation is optional. 

We prefer someone who is fluent in Dutch writing but if you are not, but very enthusiastic about this position please contact us as well!